Increase Revenue | Save Time | Eliminate Hassles
Searching for Registration software &amp program management that has powerful features & is easy-to-use?

Our cloud-based registration software is a time-tested application that is serving hundreds of organizations in over 35 states! Digital Signup has been an industry leader in registration software for over 30 years. Designed by community educators, specifically for educators our registration software program and its linked modules make life easier for community leaders, parents, group/league members, program directors, and facility managers.
Digital Signup registration software provides built in automated features that are easy to use and is proven to increase registrations.
Schools
Commercial Child Care Providers 
Parks and Recreation 
Hospitals 
Museums 
Sports Leagues 
Public Safety Authorities 
Misc. Organizations 
Digital Signup is a Modular system. Each registration software module can be used independently or Linked together
24/7 Online Class Registration
Scheduling of People, Places, & Things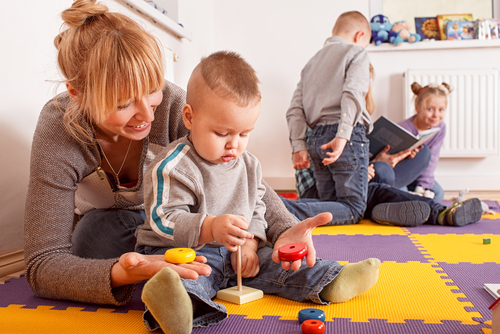 Preschool | Before & After School
Registration Software
Powerful Features
What will your team's favorite feature be?
Flexible, hassle free
online registration solutions
Boost Revenue | Reduce Costs | Improve Customer Satisfaction | Improve Productivity | Maximize Resources | Get Organized
Online & Mobile
Registration Application
Enhance your user's experience with registration software that is beautiful, intuitive, and compatible on any device. The ease of finding and registering for classes through Digital Signup drives increased registrations.

Promote Your Class
or Event Like a Pro
Market your class or event through social media, email, or text utilizing our automated built-in tools. Enhance your brand with a custom website & gorgeous themes that match your organization's unique style.
Security, Flexibility,
Communication, & Control
All the features you want! 508C WCAG compliant, HIPAA compliance, 3rd party authentication, ability to import/export catalogs, a unified shopping cart, multi-language support, and more.
We're Here When
You Need Us
While our software is incredible, it's our implementation, consulting, and support staff that truly set us apart. We will help you get your program up and running quickly and are always here for you whenever you need any assistance. To meet our customer success team, request your demo today!
Start accepting credit card payments within minutes. You'll appreciate our flexible payment options that let you control how your members are billed and pay. Digital Signup manages fees automatically, which saves your back-office staff time. Your finance team will also appreciate our competitive processing rates.

Designed With Your
Specific Needs In Mind
Our linked modules allow for complete customization and the ability to scale easily. Get up and running fast with modules that are specifically designed for Schools, Day Care Centers, Hospitals, Parks & Rec, Zoo's, Aquariums, Museums, & More. Wondering if Digital Signup is right for your business? Request your demo today.
Helpful tips, update notifications, and much more 
Here's What Our Users Are Saying About Digital Signup
"Troy has successfully worked with Digital Signup for 13 years! Digital Signup has always been responsive to our unique needs. We now have the ability to add custom fields to our registrations so parents can register for summer school classes online with the ability to upload all the data into our student management system for credits/grades/attendance – saving us an incredible amount of labor. Also, having our registration system and our credit card system under the same umbrella adds ease and cost savings!"
"As the Enrichment Coordinator for Troy Public Schools, I have used Digital Signup registration software for the past six years. I also attend monthly meetings with several other Oakland County Enrichment Supervisors, where software is always a topic of discussion. I have heard the many challenges faced by the districts using other software platforms, and I'm pleased to say, they are not issues that we face with Digital Signup. Digital Signup meets the software needs of my department, the registration and reporting software are very user friendly, and provide us with the data that we need, in the format that we need it. The company has been very responsive to any updates or changes that we would like implemented and have an excellent customer service/support help desk."
"West Bloomfield Community Education has been a customer with you since 2010. I would say one of the things I like best about Digital Signup is your customer service. This definitely is your strong suit. I think your customer service and response time are exceptional and I like the fact that YOU are very accessible in addition to your staff. In addition, as a 25 year member of MACAE, I am grateful that Digital Signup has been a strong supporter of our state association and a generous sponsor of many our events. You are visible and hands-on and have made good connections with our members."
"Digital Signup is an outstanding vendor and has supported Saline Community Education since 2001. We've been with Digital Signup the last 15 years because they provide quality service, top notch technical support and most importantly they treat you like family. I have recommend Digital Signup to multiple Community Ed departments and School Districts and will continue to do so because of their commitment of providing a quality product."
"In my 40 years in Community Education I've worked with many companies. Working with you and your team at Digital Signup has been one of the best. I feel, your attention to customer service is one of the greatest features of your company. We use all three support systems, child care, facility management and Class. Your staff is very responsive to our needs and they give us great support."
"I am happy to comment on the level of support we have received before and during our software implementation, as well as ongoing efforts to support our needs concerning the software. The support level has been stellar. The Digital Signup support staff have been instrumental in making sure our questions are answered promptly. In every case we have received "same day" responses to our calls. Their knowledge concerning the Digital Signup software is remarkable and they have been able to answer our questions both over the phone and in person, on site, when requested. They are extremely professional, helpful, and have been instrumental in our transition."
"I really like how easy it is to get help from the Digital Signup help desk, they are very fast and know what they doing. I really like the auto pay option and I like that the parents put in their own schedules and I don't have to spend my whole day on Friday typing in everyone's schedule."
Become a Part Of A Community that
understands your unique needs
Our client success team is lead by former community educators that are committed to providing you world class support that is second to none.
What has led us to an over 95% retention rate of our clients?
We understand your unique needs and work directly with Softura, an enterprise level application development company. This partnership enables us to design, develop, and test our own software

What does this mean to you?  Our registration software has the best features, a design that will feel natural and intuitive, and the best customer support in the industry
Our registration software is constantly evolving. We are committed to making sure that our registration software application provides you with all of the best features, now and in the future

When you do require assistance you'll appreciate that our support team is lead by a truly talented former community educator. This allows us to truly understand your unique needs and provides us the ability to develop powerful and easy-to-implement solutions that work the first time.
Ready to Get Started? Let's Chat!
Flexible, hassle free
online registration solutions
Digital Signup is committed to providing our users with state-of-the-art online registration software that is efficient, affordable, and easy to use. Let us automate and simplify the workload for your employees and enable your organization to better serve your clientele.