Going Paperless Benefits Teachers and Parents
Most schools are skeptical of going paperless because they believe it won't be practical or that it will lead to inefficiency. But what if we told you automating tasks was more profitable and efficient?
Reducing or eliminating paper from your schools, after-school programs, and childcare might be exactly what you need to skyrocket your school's productivity. In this blog, we discuss how going paperless benefits administrators and parents in two specific ways — by saving time and reducing costs.
Saving Time for Administrators and Parents
Think about all the various processes involved in paperwork. When it comes to communicating with parents, they have to send out multiple letters to various addresses. Teachers and administrators have to print information, put them into relevant folders, send out letters, fill out forms, and handle countless other paper-related tasks.  
All of these small tasks add up and take up a lot of time. It's approximated that administrators in school spend approximately 10% of their time on paperwork and less than 1% on handling productive work that can benefit the school or organization. 
By using online registration platforms, such as Digital Signup, information can be exchanged and tracked faster and more accurately. For example, instead of printing, signing, and sending letters to all the parents individually, the message can be sent collectively to all of the parents over the platform. 
Using data management platforms also centralizes all data management tasks. As such, you can collect students' information and payments, view statistics on the remaining payments and open seats, email parents, etc., from a single centralized source. Not only is this a lot more convenient, but it saves a lot of time and minimizes the potential for errors.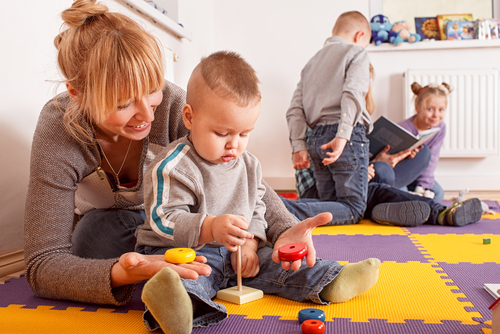 Once you save all of this time, your administrators can focus on productive tasks that directly help the school or organization, such as preparing activities, fundraising, and supporting students and children. 
This doesn't just apply for administrators but also parents. Using a centralized digital platform allows parents to register their students online within a few minutes. They no longer have to print and fill out paper forms and checks then mail them. Instead, they can pay online through a secure gateway in the central platform itself. The platform can also send payment reminders, so the administrators don't have to follow up on the payments on their own. 
Going paperless can also increase your enrollment rate, streamline the payment process, and ensure regular payments are made on time.
Reducing Costs and Increasing Return on Investment
Along with the reasons highlighted above, reducing paper consumption doesn't just save time, but it also saves costs.
Schools spend tens of thousands of dollars on the cost of paper and on processes such as filing, printing, and photocopying also cost your schools and organizations. Online registration and automating these tasks allows your administrators and directors to have more time to focus on productive work. So going paperless doesn't just reduce direct costs but also indirect costs in terms of work hours.
Yes, it's true that digital platforms also have costs. But the cost of subscribing to a digital platform is a mere fraction of the cost spent on paper-related processes. In most cases, the cost of the hardware or software can essentially pay for itself over a few weeks or months.
As you can see, there are numerous benefits of embracing digital technology and going paperless that can help you drastically save time, reduce costs, and enhance efficiency in the long run.
By saving administrators' time, they can focus on productive tasks that can help the school and organization progress further. By saving the parents' time and sending them automatic payment reminders, you can collect payments on time and also increase your enrollment rate. By letting go of all paper-related stationery and embracing digital platforms, you can increase your return on investment.
Furthermore, you get all of these benefits while also reducing your carbon footprint and leading the way towards a greener future. The solution is so elegant and effective that it's a wonder everyone hasn't jumped on board already!