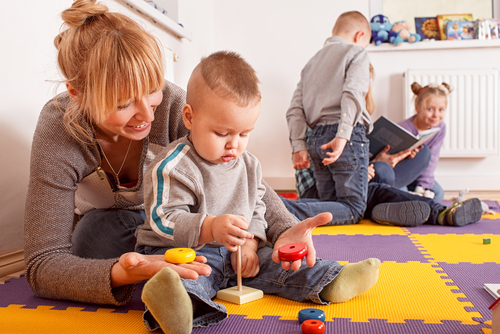 How Online Registration Enhances any Organization's Classes
Modern workplaces grow at a rapid pace, so much that managing organizations like schools, community centers, and childcare and healthcare facilities can become increasingly difficult. So it's necessary to find online registration that streamlines all processes so that everyone can function and gain access to shared resources and data.
That's where online registration comes in. Online registration is a tool that can effectively and efficiently manage large-scale organizational tasks and help team members connect at a central point. Despite their considerable benefits, organizations are often hesitant about using online registration.
This hesitation is natural — it's human nature to fall back on familiar patterns, even if they're not very useful. Furthermore, people may also be hesitant about being dependent on technology — especially if they're not particularly adept at navigating technology. However, one of the critical benefits of online registration is that they're intuitively designed so that anyone can use them with minimal guidance.
Primary Functions of Online Registration
Generally speaking, the larger your organization, the more you need online registration. Without using a management tool, your organization will lose out on revenue and experience higher costs due to redundancies created in the traditional registration process. The following are some specific benefits of online registration.
Scheduling

: Schedule classes and rooms so that you don't have to keep track and enter data manually.

Communication

: Facilitating communication between different team members, either in private groups or in public dashboards and comment threads.

Documentation and Backup

: Automatic documentation and backup of all files such as invoices, participation information, and data. 

User Friendliness

: Use of intuitive design to facilitate smooth workflow on the front and back end.

Online Payment: Participants can schedule recurring payments and make payments from any device, making it easier to pay for classes on time. Staff can send invoices and notifications about upcoming or late payments which will reduce the time it takes to collect and record payments.
Most businesses use either pen-and-paper or Excel spreadsheets to track registration and maintain records. However, according to studies, over 88% of all excel spreadsheets have data entry errors. With online registration, you can remove such human errors.
The following are some of the prime collaborative benefits of online registration:
You can quickly share files, calendars, statuses, and contacts with every team member in your organization. In addition to giving them access, you can also set up access levels so that different people can interact with the information in different ways.

Most online registration comes with internal messaging tools so you can create groups or send private messages to specific users based on their interests.

You can create customer or client profiles with all of their information — invoices, previous or current classes, contact details, etc. These profiles can be shared, so everyone has access to them.

Dashboards can provide visual indicators on registration progress to determine whether you're meeting goals and what future classes you should offer. 
As you can see, the benefits of using online registration are too great to ignore. They can automate repetitive and monotonous tasks so your staff can focus on essential tasks. Furthermore, it provides a clear, streamlined report of the class and participants so you can track the data. This allows you to increase your efficiency and revenue. You may think that your organization operates excellent, but you'll only notice the inefficiencies once you start using Digital Signup's online registration, so don't delay and signup with us!